USB Attached Printer
Install Printer Drivers
On a Windows PC make a direct connection to a local printer via USB cable. Install the printer driver and configure as per manufactures instructions.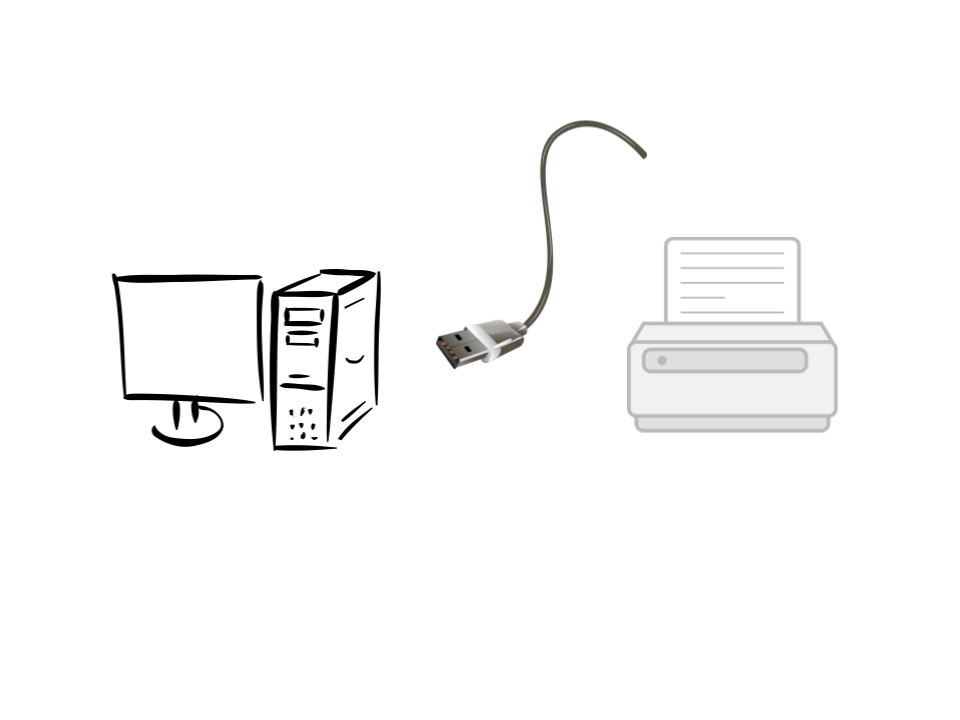 For this example the USB cable was plugged from printer to PC. Make sure both devices powered up first. The install wizard should then detect and install the printer driver automatically.

Print a test page to make sure it is working correctly.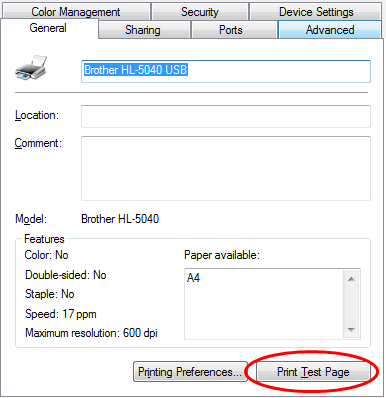 Change Printer Port
In printer Properties. (right click on the Printer icon)
(you don't need the Printer attached to the for this)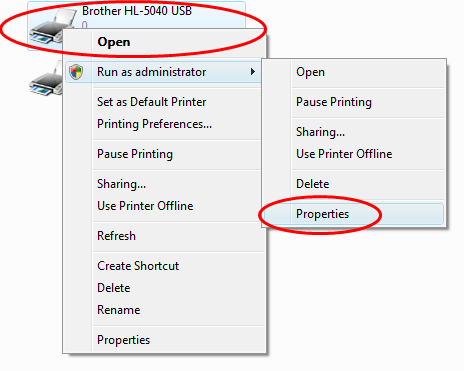 Then Click Ports
In there Click Add Port.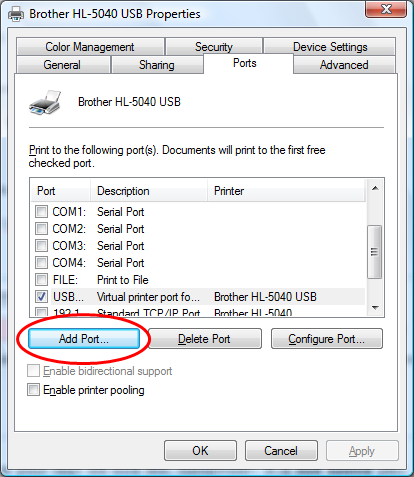 Select Standard TCP/IP Port, then New Port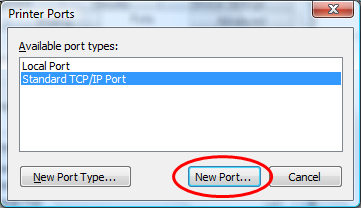 Wizard starts,
Click Next
In the next page type in the IP Address of your Router with the Printer attached. (e.g. 192.168.15.1). The second line fills its self in.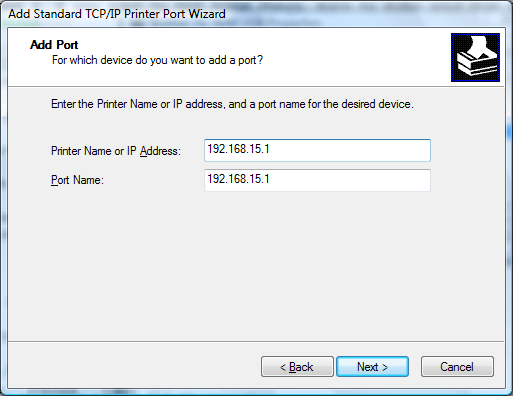 Then Click Next and wait
Use the Drop Down arrow to select "HP JetDirect"
Note: For this example a Brother Printer is used but HP JetDirect is selected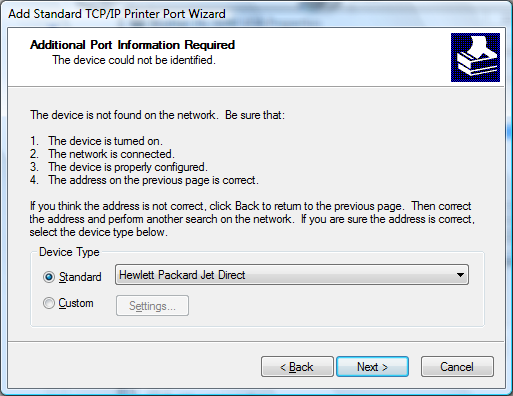 Then Next and Finished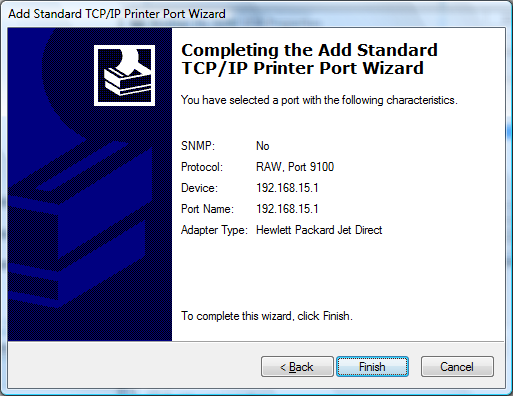 The Wizards should have added the Port to the Printer
Gargoyle Check
Plug uour USB printer cable into your Gargoyle router (make sure both devices are powered up). Then check that Gargoyle has found your printer.
Final Test
Then all that you need to do is re-print a test page.