OpenVPN Site to Site
Introduction
This how-to is a step by step guide for setting up two gargoyle routers with a site to site configuration.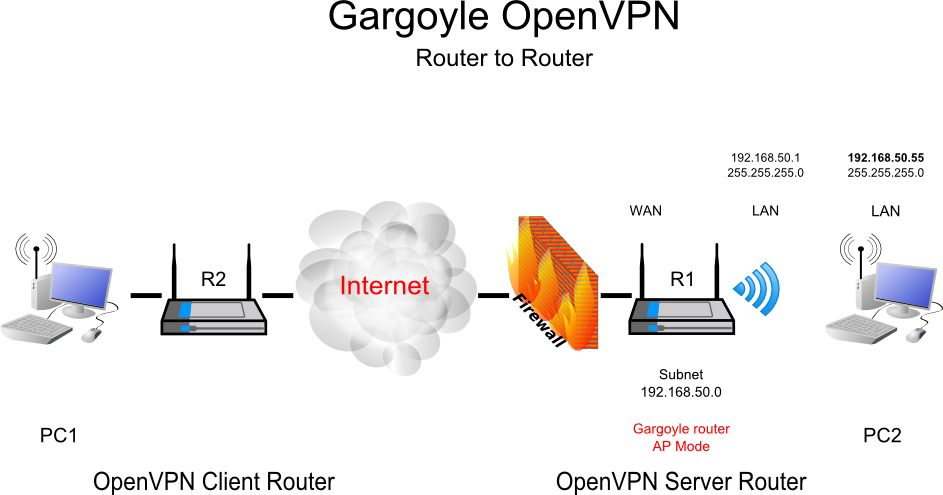 Subnet Addressing
The server and client should not have identical LAN subnets, e.g.
VPN Server could have a 192.168.2.0/255.255.255.0
VPN Client could have 192.168.3.0/255.255.255.0
This applies for all routers/switches/firewalls in the VPN circuit
Port Forward
Your firewall/router needs to be configured to forward the correct port. The default port to forward is 1194. Forward this to your Gargoyle router WAN port. You might need to read your router manual on how to do this.
Dynamic DNS Service
If you don't have a fixed IP from your ISP you will need to set-up a Dynamic DNS Services. see Dynamic DNS Services
OpenVPN server
OpenVPN Client File
Client Router